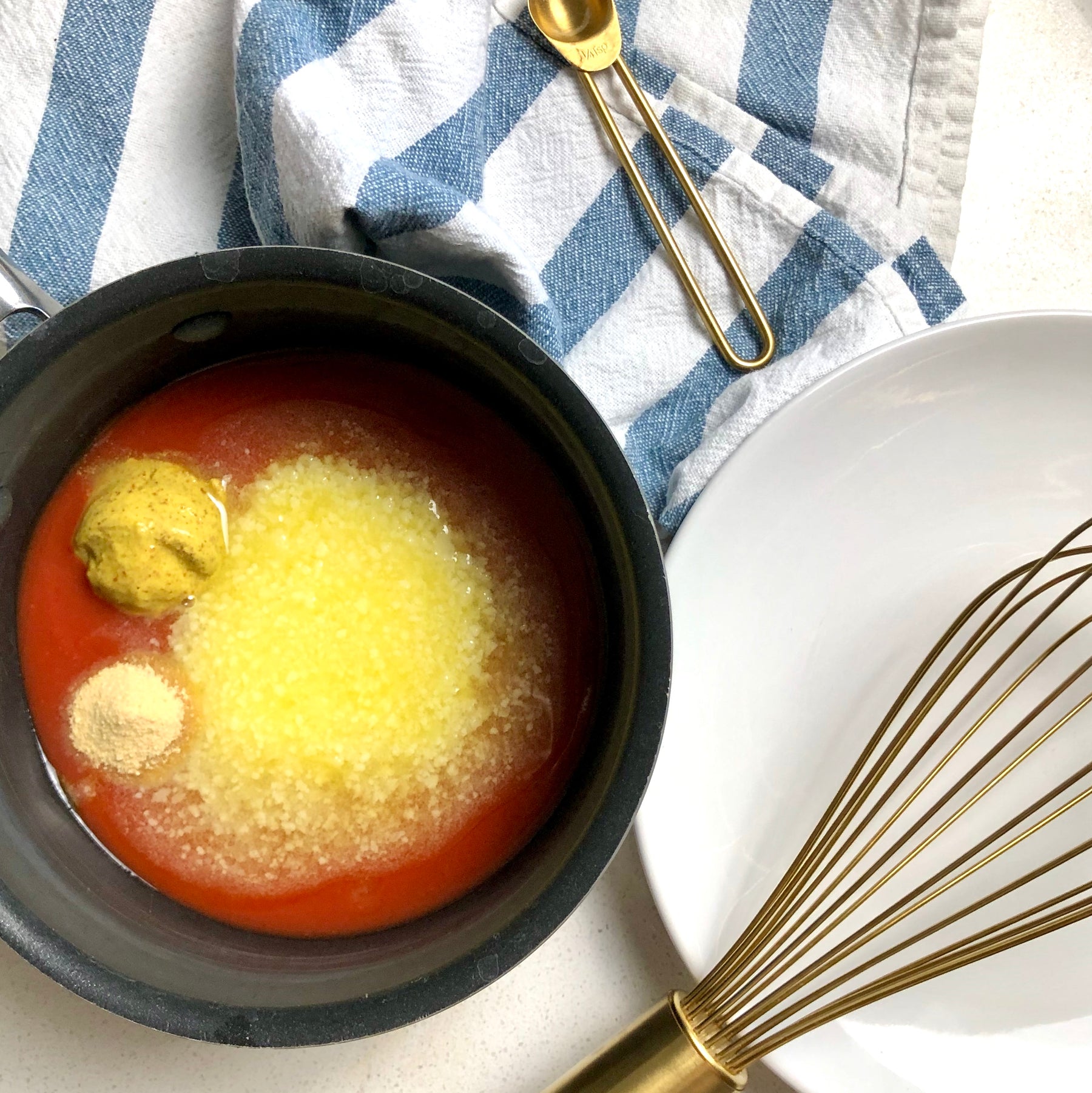 3-Step Homemade Buffalo Sauce (Whole 30)
Healthy food should be anything but bland. If you're like me, buffalo sauce goes well with just about anything! This recipe is our go-to when we're craving some saucy, delicious chicken wings. Follow this easy Whole30-approved recipe and surprise yourself with how flavorful this sugar-free sauce can taste, with the perfect amount of kick to make any recipe pop! 
 DIFFICULTY: 2/5
PREP TIME: 5 MIN
COOK TIME: 5 MIN
SERVES: 2
YIELD: 1/2 CUP
INGREDIENTS:
• 1/2 cup Frank's Red Hot Sauce
• 2 1/2 Tbsp. ghee 
• 1 Tbsp. Spicy Dijon Mustard
• 1/2 tsp. garlic powder
• 1/4 tsp. salt 
PREPARATION:
1. Place a small saucepan over medium high heat.
2. Add all ingredients to saucepan. Once ghee is melted whisk to combine.
3. Once the sauce begins to boil, reduce heat down and let it cool.
*Shop TOFTMAN® Products