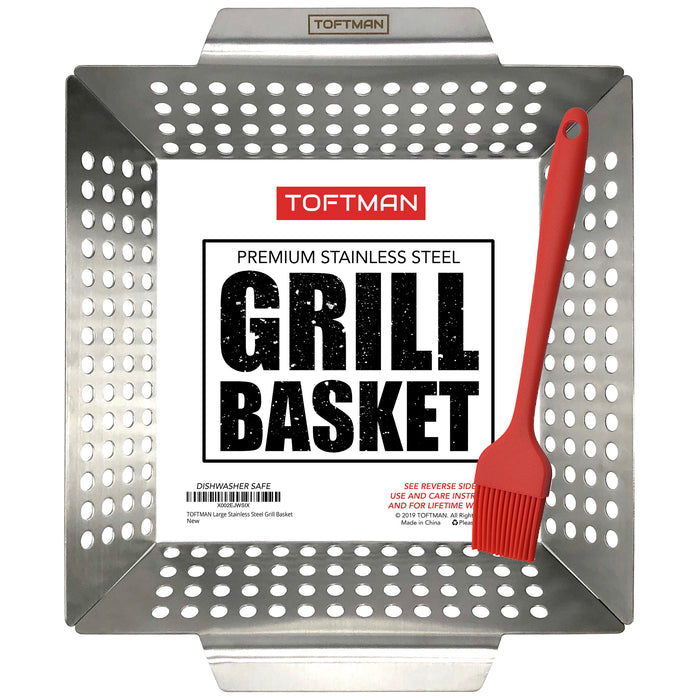 "GAME CHANGER FOR GRILLING VEGGIES!" -JACK M., Grill Basket Customer - Premium Stainless Steel Grill Basket
Crafted with superior 304 rust-resistant stainless steel, this veggie grilling basket is more durable than other grill baskets and can be washed in the dishwasher. We've raised the bar with our premium-grade stainless steel to ensure a lifetime of memories with your friends and family. This is the only grill basket you'll ever need.
#1 choice for "Best Grilling Basket" in Ode Magazine 
USE & CARE
Dishwasher Safe. Use protective gloves when handling. 
DIMENSIONS 
11.5" x 8.5" x 2.5"
MATERIALS
Stainless Steel