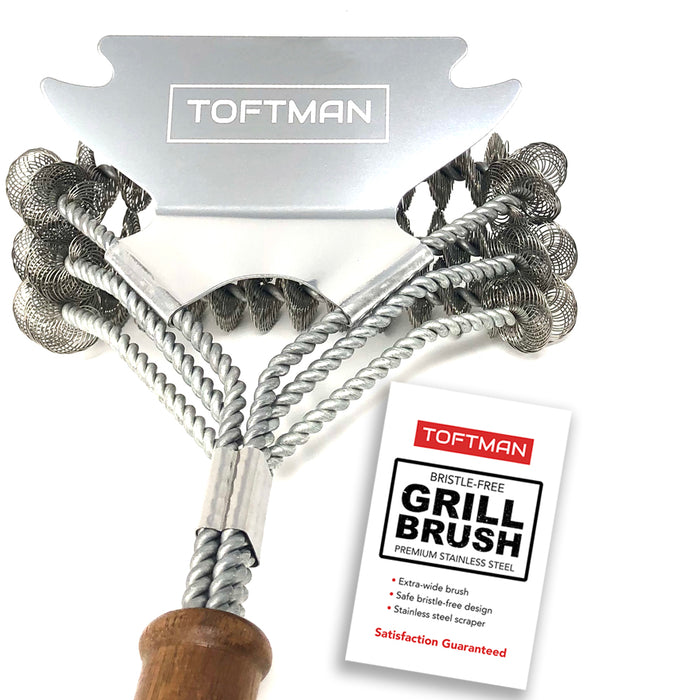 Bristle-Free Grill Brush and Scraper
 "The Last Grill Brush I Will Ever Need!" -Mark J.
DESCRIPTION 

Our Bristle Free Grill Brush is safe to use and works with all grill grates. Simply preheat your grill and dip the grill brush in water as you scrub your grill grate clean. The brush is constructed with stainless steel metal and is built to last.  
USE & CARE 
Dishwasher Safe
DIMENSIONS 
17.5"

WEIGHT
1.3 lbs
MATERIALS
Stainless Steel 
Acacia Wood