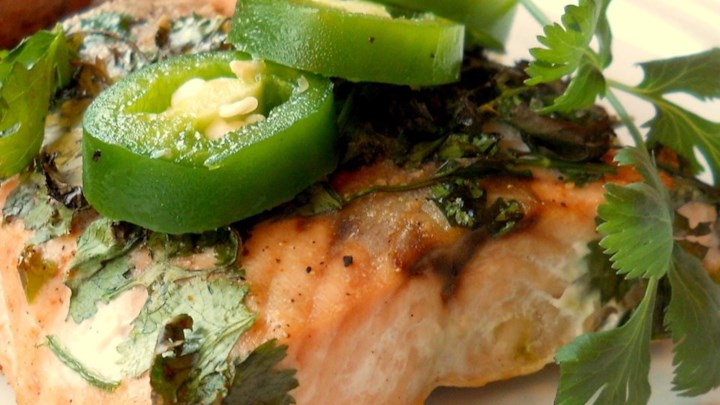 Grilled Salmon with Cilantro Sauce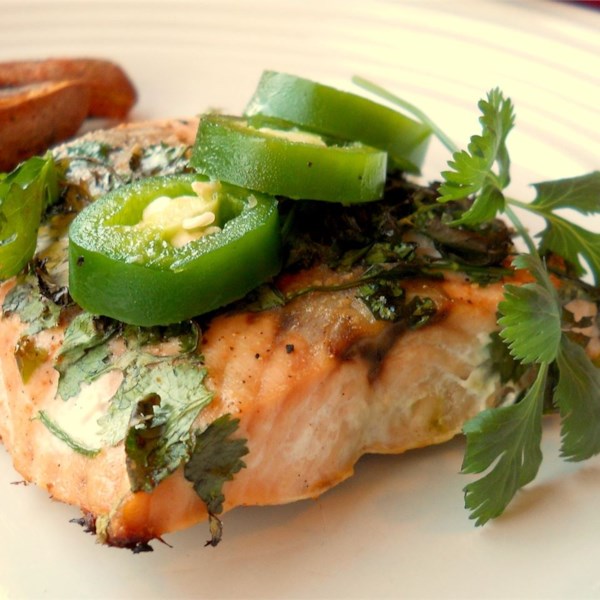 Ingredients
3 pounds salmon
1/4 cup butter
1 cup chopped cilantro
1 fresh jalapeno pepper, seeded and chopped
Old Bay Seasoning TM to taste
Add all ingredients to list
Directions
Preheat grill for high heat.

Lightly grease one side of a large sheet of aluminum foil. Place salmon on the greased side of foil. Melt the butter in a saucepan over medium heat. Remove from heat, and mix in cilantro and jalapeno. When cilantro is wilted, drizzle butter mixture over the salmon.

Place foil with salmon on the grill. Season with Old Bay. Cook 15 minutes, or until fish is easily flaked with a fork.
Partner Tip
Reynolds® Aluminum foil can be used to keep food moist, cook it evenly, and make clean-up easier.
Nutrition Facts: 
Per Serving: 
370 calories;
21.6

 
0.4
38.2

 
126

 
199

 
Full nutrition